Your Health Starts in Your Genes
Genetic testing can help guide some of the most important health decisions.
Decoding our genes is crucial in helping us make the right choices in optimizing our health. With InvestMed, you can take control of your health sooner, based on your DNA.
Our medical-grade DNA testing analyzes your genes that are linked to certain conditions such as cancer, heart disease, or inflammation. It can also determine if you carry, or have the ability to pass on, a genetic condition.
Test : DNA Testing
Early Detection Of : Cancer, Heart Disease, Inflammation, Genetic Conditions
Genetic testing analyzes your genes, which are the instructions encoded in your DNA.
Your genes help determine your hair and eye color, height, and other physical traits that make you who you are. Genetic testing looks for variations in your genes that can potentially lead to disease. Our DNA lab test will take your saliva sample and scan it using 4.7 billion data points. After the scan, you will receive 38 comprehensive health reports based on your DNA, plus our longevity report, which could add 10 healthy years to your life.
Identifying Genetic Conditions and Preventing Diseases
Our medical-grade genetic testing analyzes your genes to find changes that may lead to disease. It tests 84 genes linked to the following diseases or conditions:
Understanding your genes can help guide you and your doctor to the most effective treatments, bringing you one step closer to beating cancer and then staying healthy in the long term.
In many cases, a person's genetics has made them more susceptible to cancer - and, as a result, they may respond differently to therapies, benefit from more aggressive treatment, or take action to avoid getting cancer again in the future.
1 in 8 patients with cancer has a gene mutation passed down through their family. One-third of patients with high-risk mutations could benefit from different, more tailored cancer treatment after genetic testing.
InvestMed's DNA tests can be used to find out whether you have a specific altered gene or a genetic fault which can lead to an inherited heart condition (IHC). These heart conditions can include:
High cholesterol
Arrhythmia (irregular
heartbeat)
Cardiomyopathy
Aortic conditions
Heart failure
A major benefit of this test is that if the underlying cause of the heart problem is known, other family members who may be at risk of having the same disease can find out if they carry the same genetic variation.
Our DNA tests analyze your genes and provide guidance for reducing inflammation of the following areas:
Brain
Bones
Lungs
Skin
Intestines
They provide clear solutions and suggestions for reducing inflammation based on your genetic makeup, so you can achieve optimal health throughout your life.
With InvestMed, you can find answers to support a diagnosis or learn whether a condition is passed down through your family to inform the right treatment.
The test may be able to confirm or rule out if you have a genetic condition. It may also help determine your chances of developing or passing on a genetic disorder.
Genetic testing can provide essential health information and may improve outcomes by:
Finding a Medical Diagnosis for Unexplained Symptoms
The sooner you have a confirmed diagnosis, the sooner you can take control. Getting answers quickly can allow you to take the action needed to prevent your condition from worsening.
Discovering Better Treatment Options
Finding the treatment options that are right for you will help you avoid unnecessary ones. Our tests help you know which medicines and procedures are most effective for you, without any trial and error.
Reducing or Eliminating the Need for More Invasive Testing
Genetic testing with InvestMed is extremely simple, as it is done with a quick saliva sample. Our tests eliminate the need for more invasive testing, such as blood sampling.
Identifying Family Members Who May Also Be at Risk
Since our tests can detect whether you carry certain genetic conditions, it can help identify whether other members of your family are also at risk. Testing family members can unlock preventive steps that help them stay healthy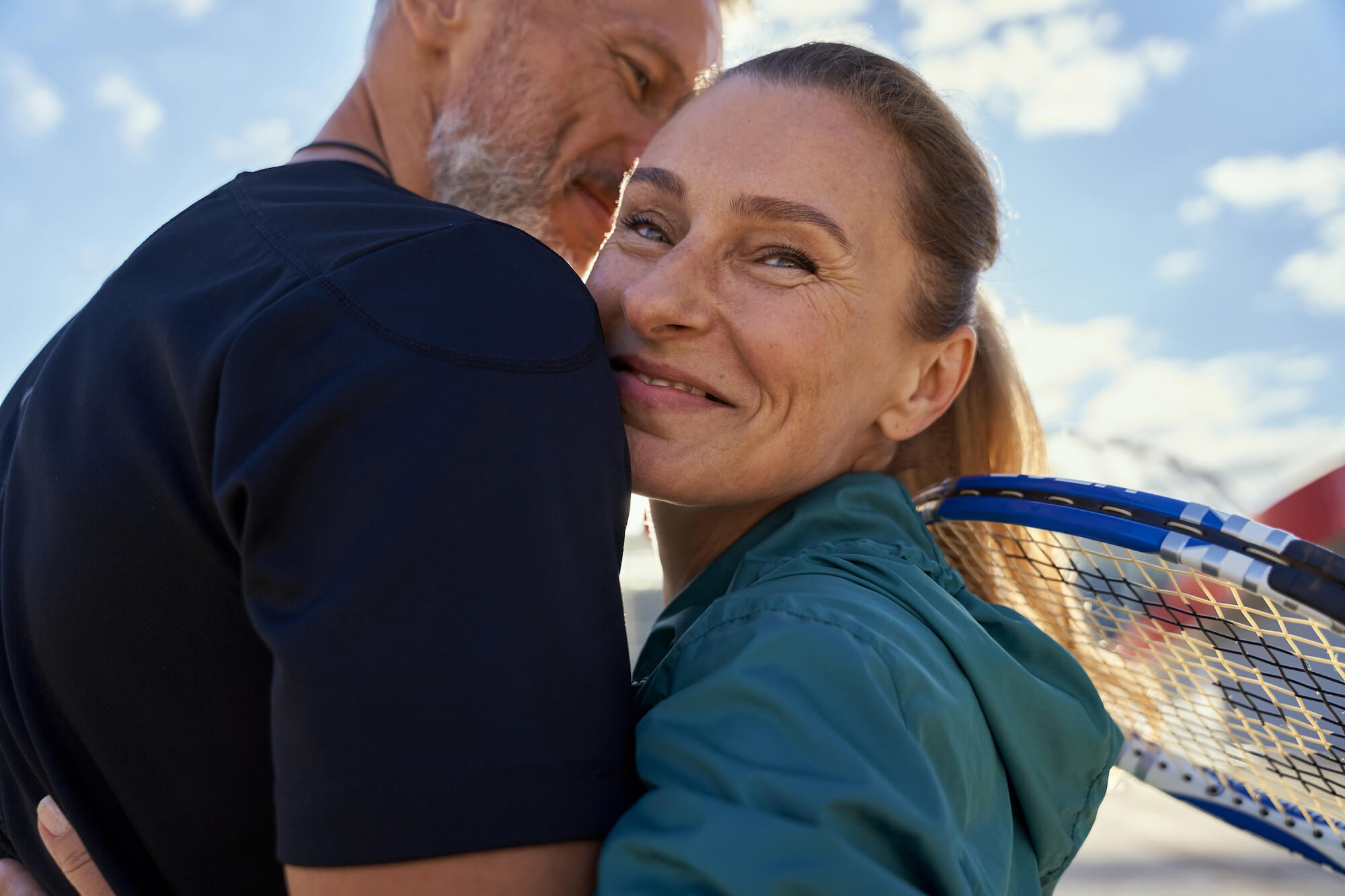 Don't become a statistic.
Invest now in your future health and be fit for the long term.
Through a simple sample of your saliva, we are able to extract the DNA information we need to provide you with a customized DNA 360 report.
Our proprietary science-based genetic testing and research gives you a cohesive, meaningful, and personalized story of the cellular processes in your body—and what it means for your overall health and wellness.
Your comprehensive report gives you insight into your unique genome, the risk of any associated health concerns, and the strategies you can implement from a diet, lifestyle, and environmental perspective to optimize your life according to your DNA.
Early Detection of Heart Disease & Cancer
Over 150 specific tests will look for genes linked to cancer, heart disease, arrhythmias (abnormal heart beats) and cardiomyopathy (enlarged heart).
Diagnostic Testing
If you have symptoms of a disease that may be caused by genetic changes, sometimes known as mutated genes, genetic testing can determine if you have the suspected disorder.
Presymptomatic and Predictive Testing
If you have a family history of a genetic condition, getting a DNA test done before symptoms develop may help show if you are at risk of developing that condition.
Provides Personalized Health Recommendations
At InvestMed, our DNA tests will provide you with personalized health recommendations designed to help reduce health risks. The results will help you determine exactly which foods, supplements, workouts, environment, and lifestyle are right for you based on your unique DNA.
InvestMed offers thorough health packages designed to meet the individual needs of our patients.
You can choose between a risk-specific package or a comprehensive package to analyze your health and wellbeing. Each package includes a comprehensive 1 hour physical exam and 1 hour review of results with recommendations to achieve optimal health.
Package costs will vary based on individual diagnostic test recommendations. Financing options are available.
Risk-Specific Screening Packages
Mitigate your cancer risk with preventive screening.
Package starting at $3,999*
MRI
DNA testing – 84 genes for cancer
Mole mapping
Advanced blood work
CT scan
Virtual colonoscopy
Proactive testing can detect changes in your body that could become cancer.
*Package cost will vary based on individual diagnostic test recommendations. Financing options are available.
Knowing your risk for stroke can save your life.
MRA – Magnetic resonance angiography
DNA testing – 83 genes for heart conditions
Advanced blood work
Carotid doppler ultrasound
Echocardiogram
Detect your risk of stroke early, even before symptoms present themselves.
*Package cost will vary based on individual diagnostic test recommendations. Financing options are available.
Heart Disease Screening Package
Early screenings are essential for heart disease prevention.
Package starting at $3,999*
Coronary calcium score
DNA testing – 83 genes for heart conditions
Advanced blood work
Exercise stress test
Echocardiogram
CT coronary angiography
Screening for cardiovascular risk factors before you develop heart disease, can help you prevent it.
*Package cost will vary based on individual diagnostic test recommendations. Financing options are available.
Comprehensive Screening Packages
Comprehensive Screening Package
Get the right screening tests at the right time.
Packages from $5,999 - $11,999*
Whole body MRI
Coronary calcium score
DEXA scans
Microbiome gut testing
Genetic testing+
Heart health workup
Cancer risk review
Mole mapping
Screen for all material risks
Prevention is key to longevity, whether or not you are presenting symptoms or risk factors.
*Package cost will vary based on individual diagnostic test recommendations. Financing options are available.
Please contact us for a custom corporate package. Specialized corporate rates available.
Comprehensive, proactive health plans
Customized screening tests
Extensive medical risk assessments
Preventive approach to healthcare
Proactively manage executive wellness.
How long does the testing process take?
Once you send the saliva sample back to our lab, it typically takes about 4 to 6 weeks to receive your final results.
How is this test different from others?
Generic DNA tests will tell you how much of a risk you have i.e. 20, 30, 40% etc. Our DNA test not only tells you your likelihood of risk, but goes even further to tell you exactly what foods, lifestyle, supplements, environment, and health choices can help you reduce health risks. These recommendations are powered by our proprietary algorithm that uses 4.7 billion data points.
Who is this test suitable for?
Anyone who wants to understand what their health risks are and what they can do to reduce these health risks.
What can genetics tell me about specific diseases and conditions?
Genetic information can play an important role in diagnosing inherited conditions, understanding unexplained symptoms, proactively preparing for the future, and planning for a healthy pregnancy.
How is my DNA tested?
Once we receive your sample and test order from your doctor, our laboratory isolates your DNA, the source of your genetic information. Your DNA then goes through a thorough preparation process, and is sequenced using cutting-edge technology called next-generation sequencing (NGS).
We sequence each gene a few hundred times to generate reliable, informative data about the genetic changes that have been previously reported or would be expected to cause disease. Our highly trained clinical team evaluates the data generated from your DNA and prepares a report with the results. We will send the report directly to your doctor, who will share it with you.