InvestMed wants to help you prioritize your health as you age.
The health choices you make today can have a profound impact on your risk of developing chronic diseases, your ability to maintain your independence, and your overall quality of life in the years to come.
Let InvestMed help with proactive testing and screening to mitigate health problems before they arise, allowing you to seek prompt medical attention should you need it.
Don't let age limit your health potential
By prioritizing preventative healthcare, you can take proactive steps to maintain good health and prevent disease, rather than just treating health problems as they arise.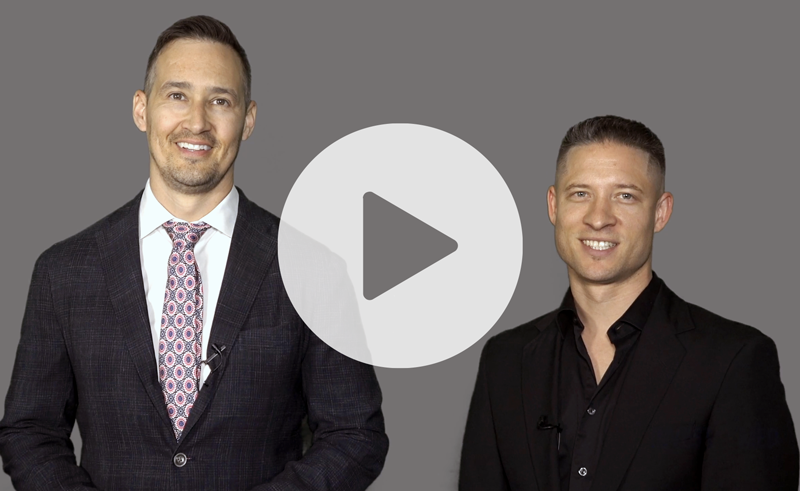 What proactive healthcare
can mean for you
Mortality-related risk factors for older women
Chronic health conditions such as heart disease, diabetes, osteoporosis and cancer become more common as women age and can contribute to an increased risk of mortality. The immune system can also become weaker after 50, making older women more susceptible to infections and other illnesses.
By utilizing preventive healthcare services like those provided by InvestMed, you can take an active role in managing your health and reducing your risk of developing serious or life-threatening conditions. You can reduce your risk of premature death and achieve optimal wellness.
Chronic Respiratory Disease
There are many different types of cancer that can affect older Canadian women, including breast cancer,lung cancer, and ovarian cancer, among others. Fortunately, many of these cancers can be detected early with regular cancer screening tests.
InvestMed preventive screening tests, including full-body MRIs, can be used to look for tumors, infections, injuries, and other health conditions within the body.
Screening tests are designed to detect cancer at an early stage, often before symptoms appear, when the cancer may be easier to treat and cure.
Genetic DNA testing BRCA1 and BRCA2 used by InvestMed, allows better focused screening for early breast cancer detection for women over 50 years of age.
Personalized and private blood work assessments support individualized recommendations and tracking.
Women are at higher risk of developing heart disease as they age, especially after menopause. Levels of estrogen decline, which can contribute to the development of atherosclerosis, a condition where plaque builds up in the arteries. Early detection of heart disease is important for preventing or slowing the progression of the condition and improving heart health.
Coronary calcium scans by InvestMed are noninvasive tests that use CT technology to measure the amount of calcium in the coronary arteries, which can be an early sign of heart disease.
If calcium buildup is detected, lifestyle changes and medications can be used to manage the condition and prevent further progression.
InvestMed also uses dual-energy X-ray absorptiometry (DEXA) scans to show aortic calcification to identify people at risk of stroke, metabolic disturbances, cardiovascular disease, and type 2 diabetes.
These preventive screening tests can help detect early signs of CVD or other heart conditions before they progress and become more difficult to treat.
Stroke prevention starts with identifying and managing risk factors that can increase an individual's chances of having a stroke. In Canada, stroke is a leading cause of adult female disability and the third leading cause of death. Frequent or earlier screening tests can be used as preventative measures to help mitigate stroke risks.
InvestMed state-of-the-art MRI screening can determine potentially treatable brain aneurysms, small vessel ischemia and show evidence of any previous strokes.
Early detection through periodic proactive testing can catch conditions when they are easy to treat.
Strokes can possibly be prevented through lifestyle changes and early intervention.
Chronic respiratory diseases (CRD) refers to a group of diseases that affect the lungs and airways. These diseases can be chronic (long-term) and can have a significant impact on an individual's quality of life. Common types include asthma, chronic obstructive pulmonary disorder (COPD), cystic fibrosis, emphysema, lung cancer and sleep apnea. Proactive screening can potentially detect the disease before symptoms are recognized.
Diagnostic screening by InvestMed can identify lung abnormalities in patients with bronchopulmonary dysplasia and chronic airflow limitation, who meet the spirometry criteria for early-onset COPD.
Lung function testing, such as spirometry, is another tool used to diagnose asthma, chronic obstructive pulmonary disease (COPD) and other conditions that affect breathing.
Early detection of chronic respiratory disease is important for effective management of the condition and disease progression.
Don't become a statistic.
Invest now in your future health and be fit for the long term.
Knowing your personal risk factors
Identifying and managing personal risk factors is important for improving your health and reducing the risk of developing chronic diseases.We offer personalized screenings to help you manage these factors to achieve your best possible health.
It's important for women with a family history of breast cancer, cardiovascular disease, or diabetes, to be aware of their increased risk and to take steps to reduce their risk. Regular screenings at InvestMed can help you catch certain diseases early when they are most treatable.
Lifestyle choices are key determinants of your overall health and longevity. By taking a personalized proactive approach to lifestyle medicine, InvestMed screenings and tests can detect health problems early, allowing you to take action to manage the condition, make lifestyle changes, and seek treatment if necessary
Early identification and intervention through brain health assessments and tests offered by InvestMed, can help identify if you may be at risk of developing cognitive health problems such as brain aneurysms or Alzheimer's, allowing for prompt treatment and management.
Diagnostic Testing Program
InvestMed offers thorough health packages designed to meet the individual needs of our patients.
You can pick from our Blue, Grey, or Gold packages for a comprehensive approach to your health and wellbeing. Each package includes a comprehensive 1 hour physical exam and 1 hour review of results with recommendations to achieve optimal health.
Package costs will vary based on individual diagnostic test recommendations. Financing options are available.
Premium executive health program.
Please contact us for a custom corporate package. Specialized corporate rates available.
Comprehensive, proactive health plans
Customized screening tests
Extensive medical risk assessments
Preventive approach to healthcare
Proactively manage executive wellness.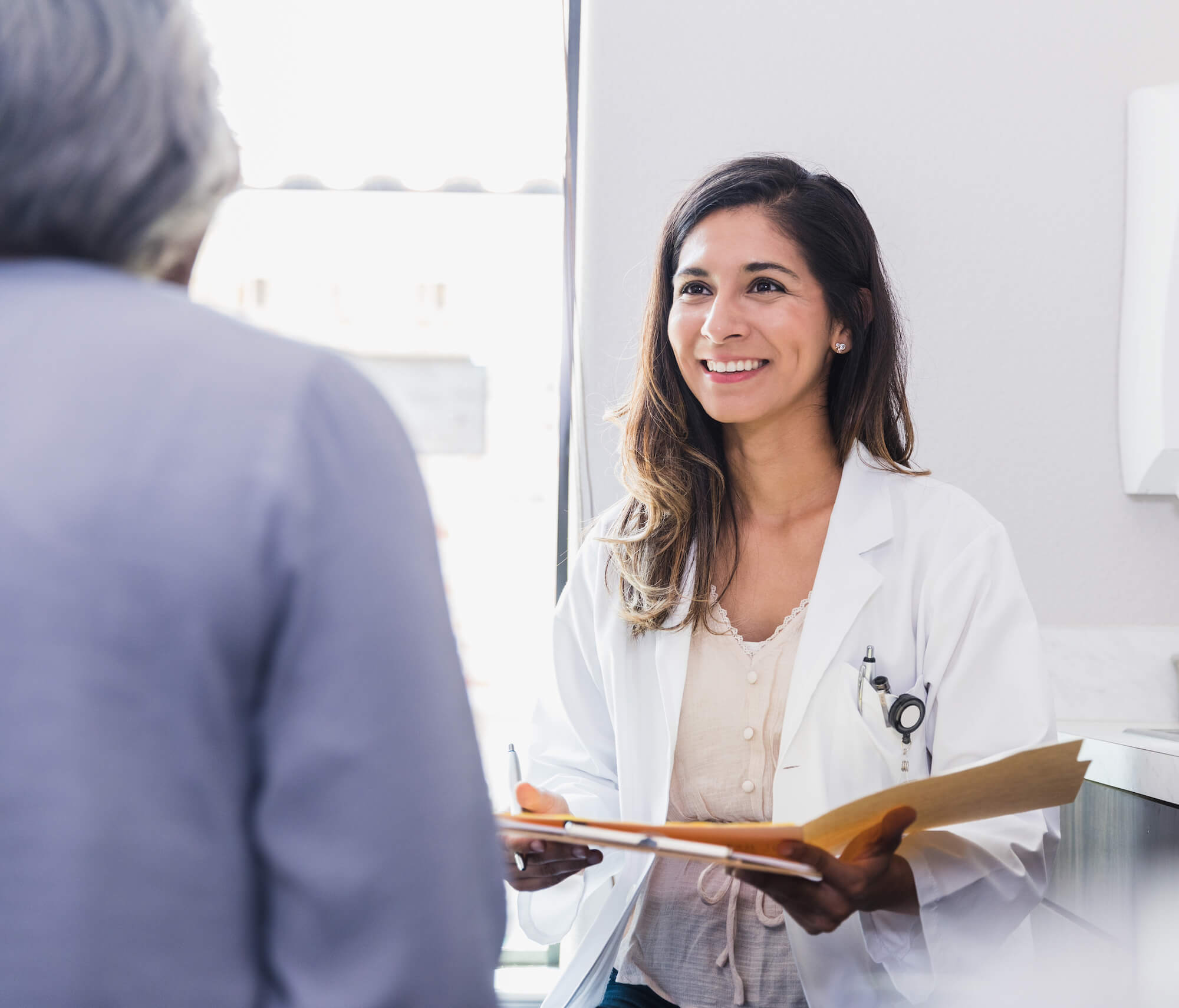 Personalized medical screenings to meet the unique needs of each patient
Rapid access to diagnostic testing for early detection of potential health issues
Emphasis on preventative medicine and prophylactic screening
Helping patients to maintain their overall well-being with cutting edge and state of the art technology